Adobe Fresco is a new digital drawing program created by Adobe for the iPad and Apple Pencil. I created a concept design to promote the program across web, email, and social media. I wanted the campaign to be fun, colorful, and playful, and to depict the art making capabilities of Fresco for both traditional and digital artists.
All of the digital illustrations were hand drawn by me in Adobe Fresco and animated in Adobe Photoshop.
Adobe Fresco animation for social media marketing campaign.
Adobe Fresco email marketing campaign introducing the product to Adobe Creative Cloud users.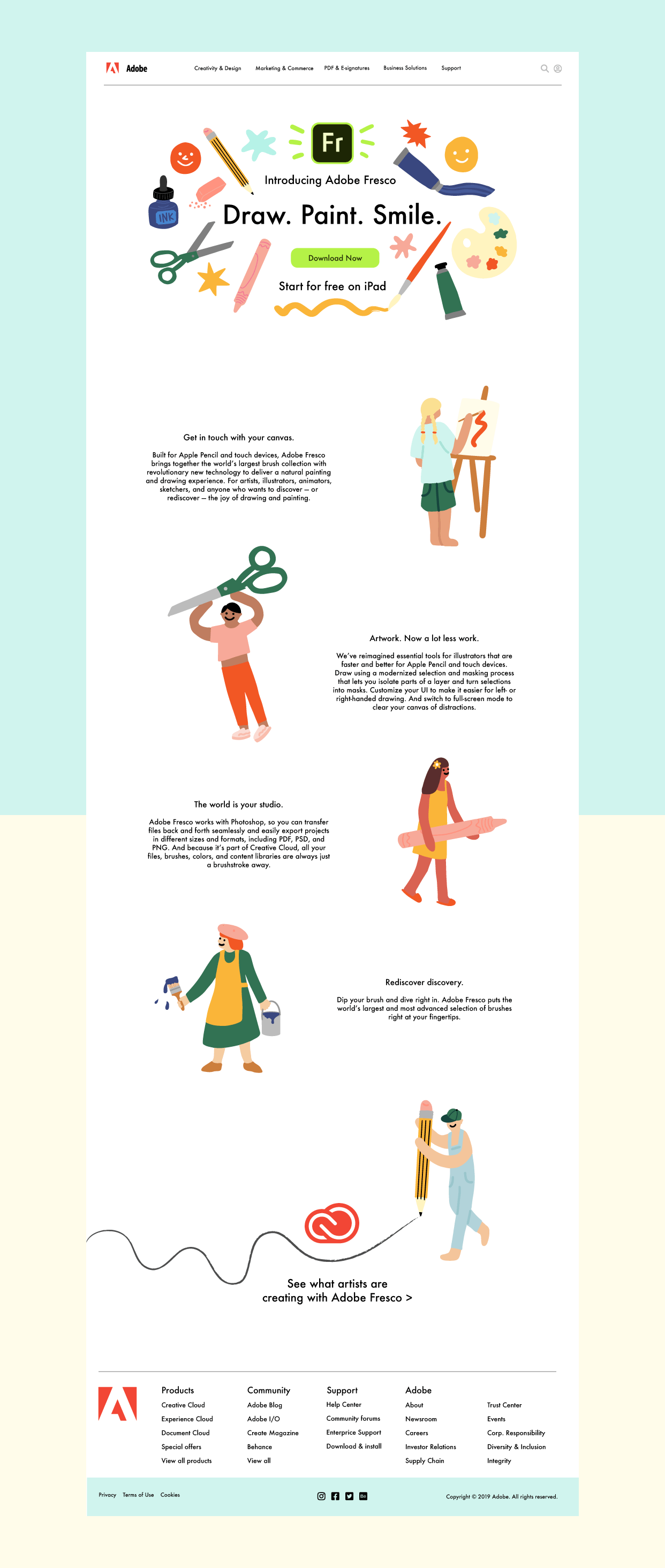 Adobe landing page encouraging visitors to download and learn more about Adobe Fresco.
Adobe Illustrator 

//

Adobe Fresco 

//

Adobe Photoshop

 //

Digital Illustration