Ceres Imaging is an agriculture start-up aimed at flying planes over crop fields to capture highly detailed images, seeing factors that the naked eye and even satellites cannot, including issues with irrigation, pest control, and nutrient management. While working as a freelance designer for Ceres Imaging, I created an ad campaign to promote a new trial offer for potential customers to try their services. The campaign spans across web and print, with advertisements in agriculture magazines and as pop-up displays on websites. 
Other design work I have done for Ceres include marketing brochures, crop overview print-outs, and an imagery sample booklet to handout and mail to potential customers.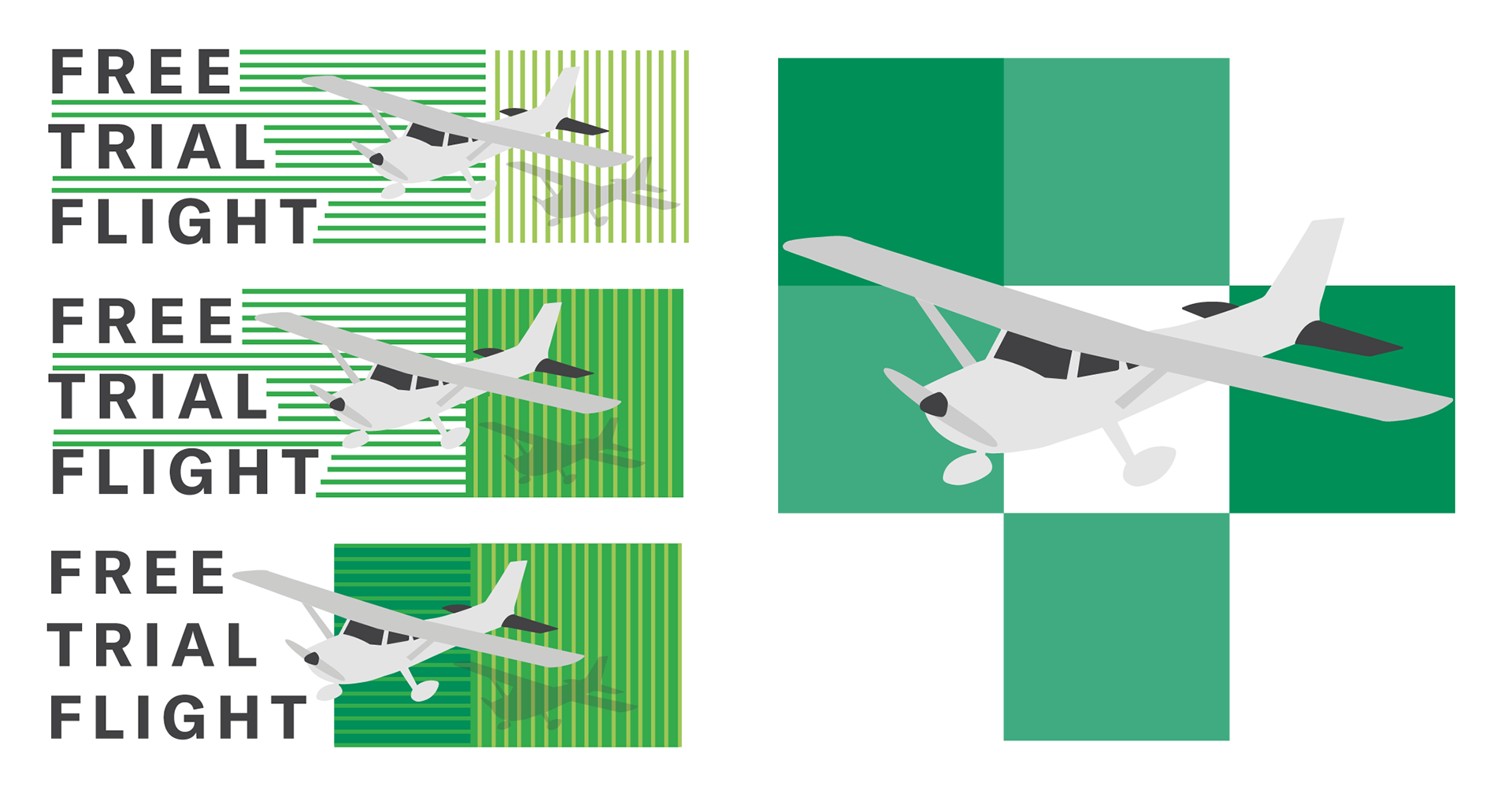 Variations of the Free Trial Flight graphic in the initial design phase.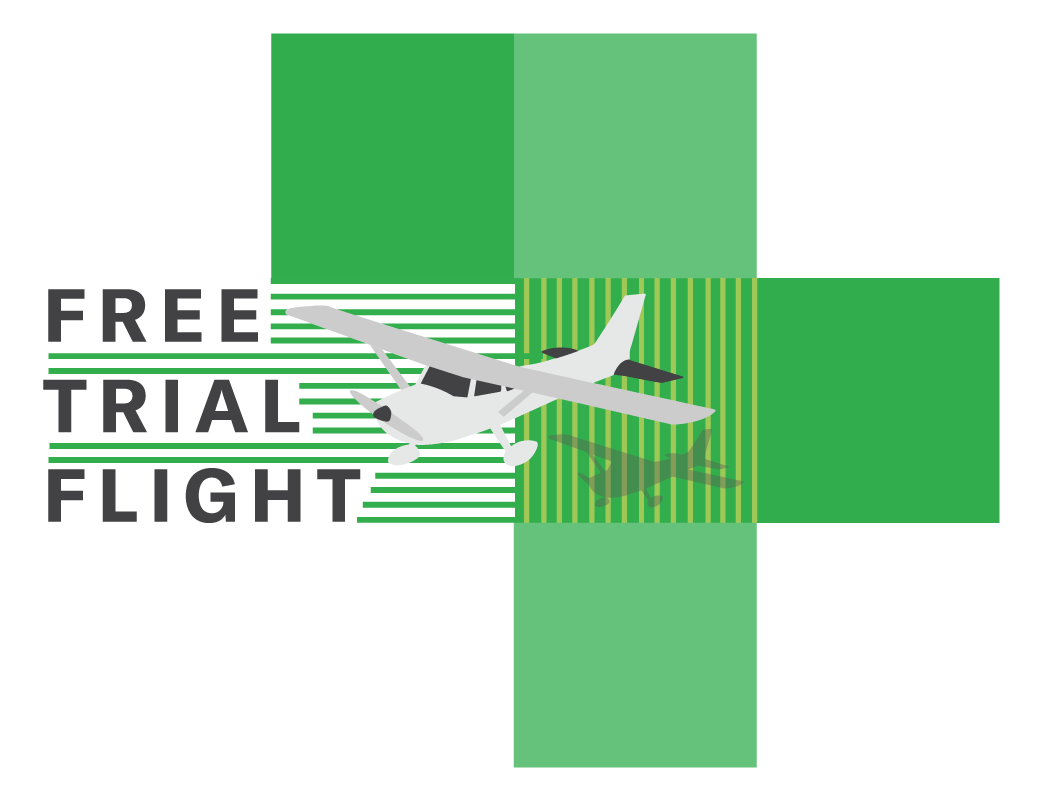 Final Free Trial Flight design graphic as chosen by client.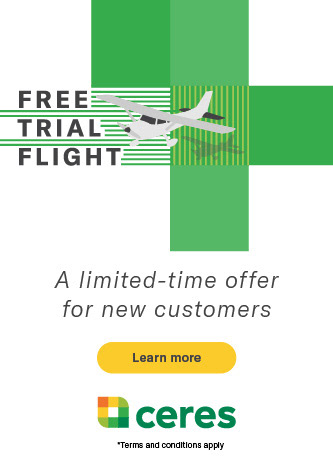 Digital pop-up advertisements of varying size formats designed for web.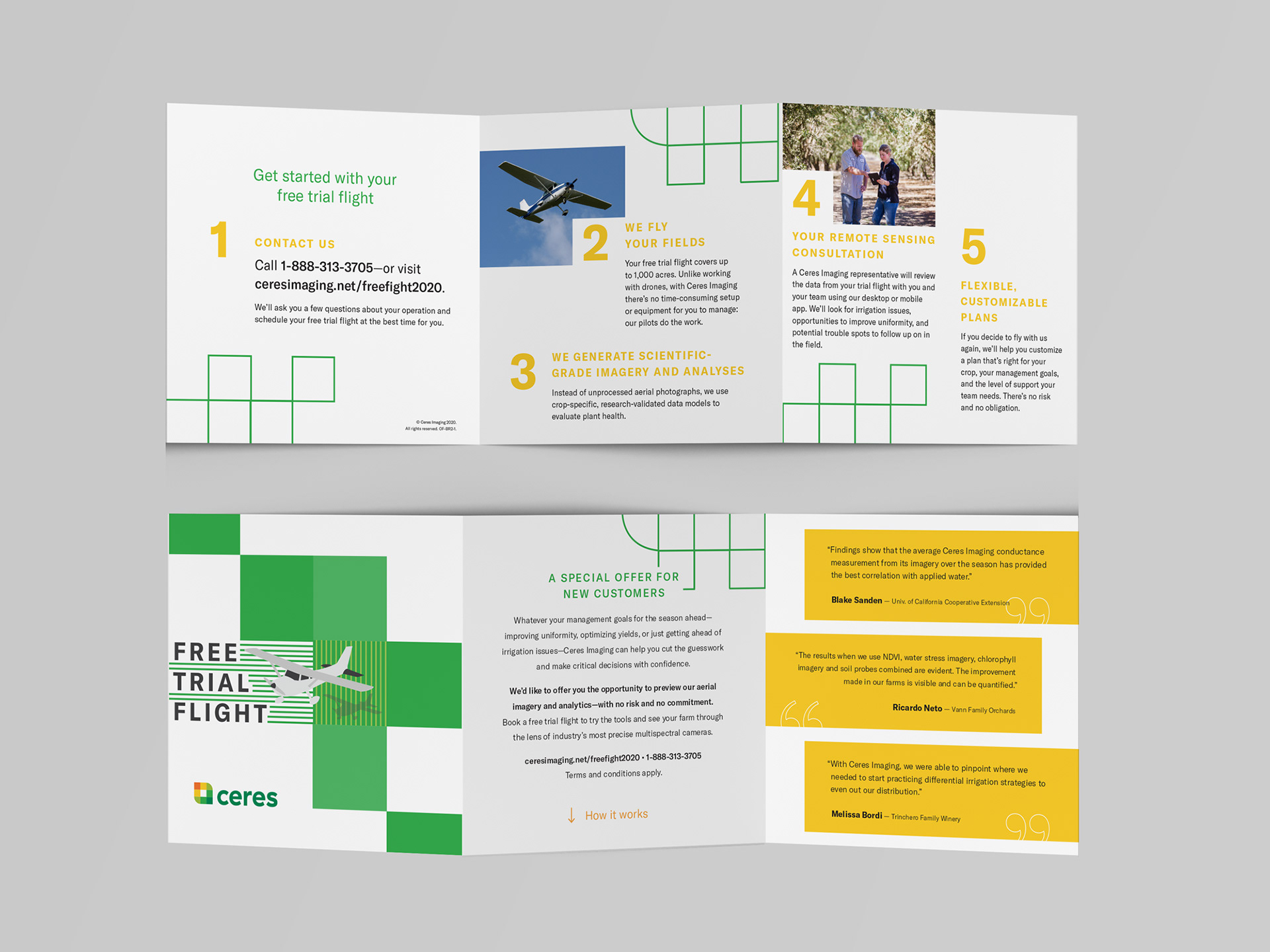 Accordion brochure highlighting the free trial flight campaign and its benefit to customers.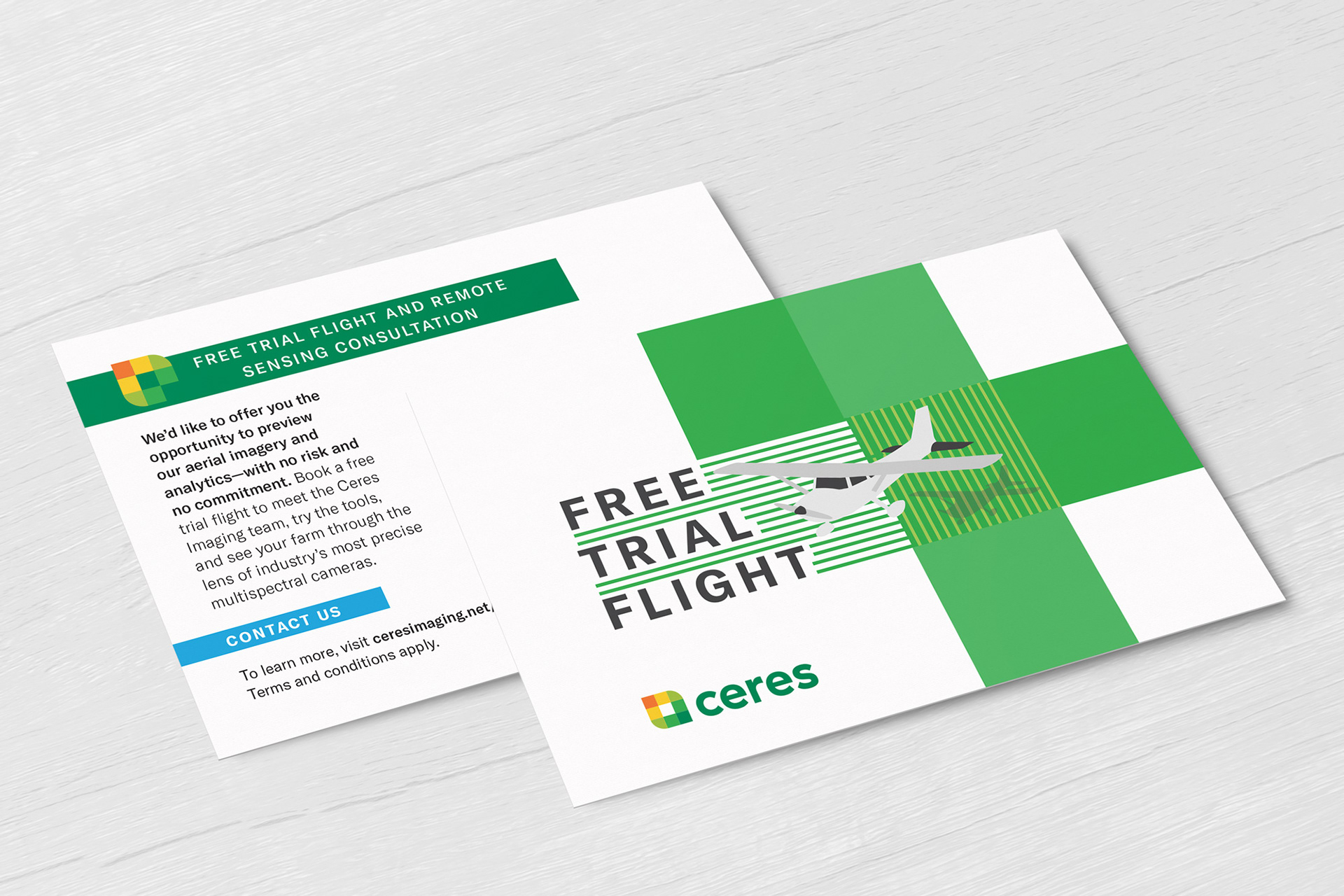 Postcard mailers for potential customers.